proying
>
productos
>
dry and wet fritting devices
>
wet fritting device
Wet Fritting device
Model: FRT
To make a continuous frit drain.
This system is by wet way, dropping the melted frit in a vibrant extractor that has a small pool of circulating water.
Technical features:

* Different dimension are available, in any case please contact PROYING.
Technical features are average values of our quality control and will never be a specification.
Fondo europeo de desarrollo regional

Una manera de hacer Europa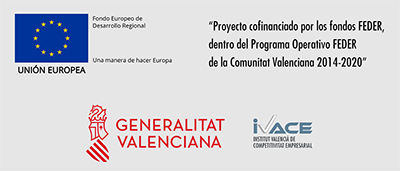 PROYING XXI ha finalizado con éxito la ejecución del proyecto "Desarrollo de una unidad piloto para la obtención de 1MW de aire caliente para el secado del alpeorujo con depuración de gases y partículas en suspensión" cuyo objetivo es la obtención de una corriente de combustión libre de monóxido de carbono y con una concentración inferior a 50 mg/Nm3 de partículas suspendidas. El proyecto se ha llevado a cabo en las instalaciones de COINREF empresa colaboradora, entre Septiembre de 2018 y Septiembre de 2019, con un presupuesto total de 365.832 €, el cual ha sido cofinanciado por CDTI y FEDER