proying
>
servicios
>
ceramic frits and glazes
>
fritting devices
fritting devices
In PROYING we project, manufacture and assemble complete fritting water cooling system ensuring that the water temperature will remain within the limits that allow optimum fritting process.
Our equipment have automatic water recirculation system with cooling towers dimensioned according to the needs of our customers.
The equipment is designed to work fully automatically ensuring the circulation and supply of water to the temperature required for obtaining the ceramic frit within temperature conditions that allow their proper bagging.
Fondo europeo de desarrollo regional

Una manera de hacer Europa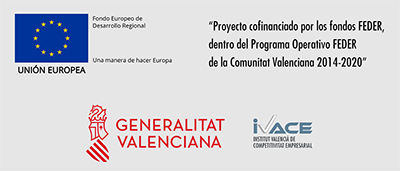 PROYING XXI ha finalizado con éxito la ejecución del proyecto "Desarrollo de una unidad piloto para la obtención de 1MW de aire caliente para el secado del alpeorujo con depuración de gases y partículas en suspensión" cuyo objetivo es la obtención de una corriente de combustión libre de monóxido de carbono y con una concentración inferior a 50 mg/Nm3 de partículas suspendidas. El proyecto se ha llevado a cabo en las instalaciones de COINREF empresa colaboradora, entre Septiembre de 2018 y Septiembre de 2019, con un presupuesto total de 365.832 €, el cual ha sido cofinanciado por CDTI y FEDER